The Spirit Cross was Blessed and Installed on Pentecost, June 9th, 2019
at the Mother Cabrini Shrine in New York City.
The Spirit Cross is an invitation to all peoples to come together – to reflect, pray, or meditate in their own way.
Click "Impressions" to explore how people from all walks of life responded to first seeing the Spirit Cross.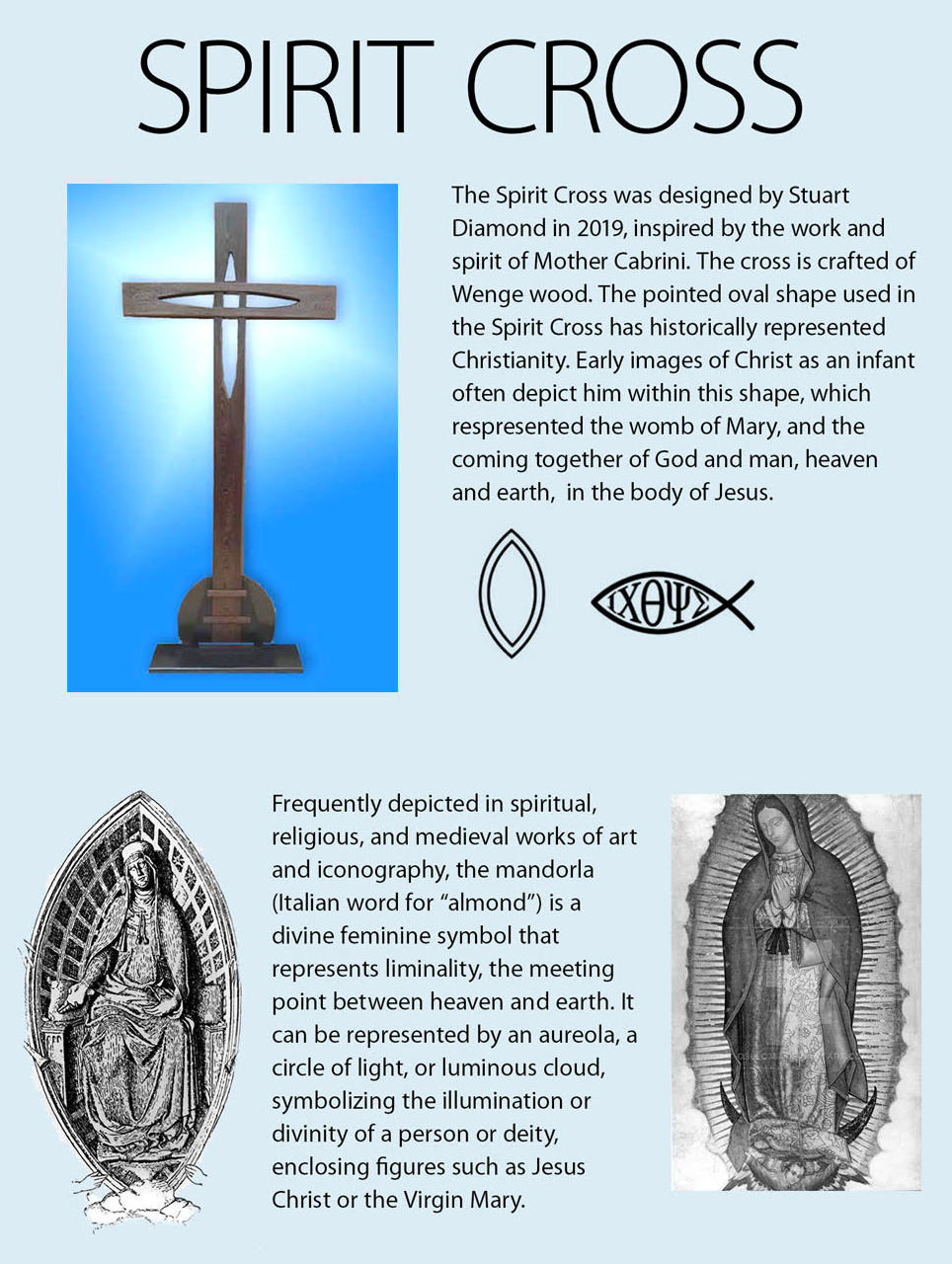 From the original flyer distributed by The Cabrini Shrine
at The Blessing Celebration of The Spirit Cross